-17%
Out of stock
Farm Stay Visible Difference Mask Sheet 23ml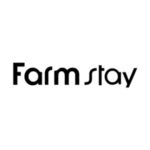 Mask sheet covered on a surface of the skin smoothly with great feeling provides a rich infusion of moisture on your skin all day long without any skin irritation.
Order in The Next

to get it by

March 27, 2023

Spend

৳

1,000.00 to get Free Shipping
Description
Farm Stay Visible Difference Mask Sheet 23ml
Product Specification
Brand: Farm Stay
Origin: Korea
Skin Type: All skin type
Size: 23ml
Available Shades
Aloe Vera
Bird's Nest
Charcoal
Collagen
Green Tea
Honey
Horse Oil
Pearl
Snail
Product Details
Aloe Vera
The fresh aloe extract from nature helps to hydrate on your dry skin and refresh and rejuvenate on your tired skin.
Bird's Nest
Contained nest extract of swift-let, improving your damaged and decrepit skin to shiny & elastic by stimulating the skin cell and as the skin Sheet Mask is sticking to your skin closely, it helps to clear up the skin in need of moisturizing without stickiness.
Charcoal
-This mask contains organic charcoal extract.
-This key ingredient penetrates deep into the skin and draws out dirt that is trapped within pores.
-It helps control oil secretion and prevent future breakouts.
-Other ingredients found within the mask help give moisture and life to tired, dry skin.
Collagen
Contains water-soluble collagen to increase elasticity and restore the skin.
Green Tea
-Pure hypoallergenic green tea seed extract gives dry skin moisture.
-A sheet-type mask with a fresh tough stays in close contact with thirsty skin without stickiness for pure skin texture.
Honey
Propolis extract that has ample of amino acid and mineral gives nutrition and moisturizes dried skin and makes moist and healthy skin.
Horse Oil
-Horse oil extract from Jeju moisturizes tired skin to refresh with vitality.
-The sheet adheres to skin closely and smoothly to transform your skin vibrant with moist all day without irritation.
Pearl
-Farm Stay Visible Difference Mask Sheet (Pearl) makes skin clearer and more translucent with pearl extract.
-Containing pearl extract, it transforms dull skin clear and translucent.
-A sheet-type mask with a fresh touch stays in close contact with thirsty skin without stickiness for pure skin texture.
Snail
-Snail mucus extract provides elastic skin texture and shiny face.
-A sheet type of mask covered smoothly on your skin surface with refreshing feeling will clarify skin texture without any sticky feeling on the face which requires more moisture.
How To Use
Refresh your skin by cleansing or clarifying lotion.
Open the pouch and apply the mask all over your face firmly, except around your eyes and mouth.
Relax and leave it for 20-30 minutes and remove lightly.
Gently massage with fingers to enhance the absorption of the remaining residue into the skin.
After cleansing and toning, apply sheet mask onto face for 20-30 minutes. Pat any remaining essence to increase absorption.
Additional information
Reviews (0)
Only logged in customers who have purchased this product may leave a review.
Farm Stay Visible Difference Mask Sheet 23ml
Add to cart