-16%
In stock
Imagic Silky Matte Lip & Check Mud Lipstick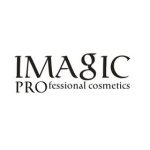 Order in The Next

to get it by

March 27, 2023

Spend

৳

370.00 to get Free Shipping
Description
Imagic Silky Matte Lip & Check Mud Lipstick
Features
High Pigment
Waterproof
Lightweight
Popular Color
Benefits
New silky-smooth texture with soft flocking villi brush head, which makes your lips feel lightweight, like a cloud kissing the lips, a whole day without burden.
Not fade, super waterproof, long-lasting it can meet the need that does not separation a day.
Total of 12 colors, each of different colors lip mud will easy to show your different beautiful sexy lip. Include of most of popular colors. Non-drying and moisturizing formula.
Available Shades
1 – Moon Light
2 – Crush
3 – Heaart Beat
4 – Flipped
5 – Hug
6 – Gentle Kiss
7 – Whisper
8 – Love Drug
9 – Sweet Talk
10 – Romance
11 – Intimacy
12 – Ture Love
Specification
Product Name –  IMAGIC lip and cheek dual-use soft mist lip mud
Color – 12 colors
Shelf life – 3 years
Product size – 1.8×1.8×11.8cm
Weight – 33gm
Description
The Matte Liquid Lipstick has high-intensity pigment for an instant bold matte lip. The extremely long-wearing lip mud contains moisturizing ingredients for a comfortable, emollient and silky feel that does not dry your lips out.
Reviews (0)
Only logged in customers who have purchased this product may leave a review.
Recently viewed products
-37%

(window.wpmDataLayer = window.wpmDataLayer || {}).products = window.wpmDataLayer.products || {} window.wpmDataLayer.products[24915] = {"id":"24915","sku":"","price":220,"brand":"","quantity":1,"dyn_r_ids":{"post_id":"24915","sku":24915,"gpf":"woocommerce_gpf_24915","gla":"gla_24915"},"isVariable":true,"name":"Technic Nude Edition Liquid Lipstick","category":["4th Year Anniversary Sale 2023","Liquid Lipstick","Swadhinota Sale"],"isVariation":false}; window.wpmDataLayer.products[24915]['position'] = window.wpmDataLayer.position++
Imagic Silky Matte Lip & Check Mud Lipstick
Add to cart