-28%
In stock
Wet n Wild Color Icon 10 Pan Eyeshadow Palette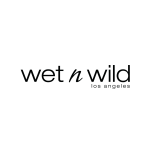 Order in The Next

to get it by

February 1, 2023

Spend

৳

410.00 to get Free Shipping
Description
Wet n Wild Color Icon 10 Pan Eyeshadow Palette
Product Description
Bold, neutral, stand out or blend in- it is your choice! Our Color Icon™Eyeshadow 10-Pan Palette offers four fabulous eyeshadow pans featuring 10 coveted shades in each. Let your inner makeup artist free and design sultry, glimmering or subtle looks that last all day and night!
Powerfully pigmented, butter-soft formula glides on easily
Easy to blend formula – can be used wet or dry hours
Comes in a mix of coveted colors, from shimmery daytime hues to sultry shades for cocktail—including matte transitional shades for impeccable blending
Available Shade
Comfort Zone
Rosé in the Air
Additional information
Reviews (0)
Only logged in customers who have purchased this product may leave a review.
Recently viewed products
(window.wpmDataLayer = window.wpmDataLayer || {}).products = window.wpmDataLayer.products || {} window.wpmDataLayer.products[36007] = {"id":"36007","sku":"","price":199,"brand":"","quantity":1,"dyn_r_ids":{"post_id":"36007","sku":36007,"gpf":"woocommerce_gpf_36007","gla":"gla_36007"},"isVariable":false,"name":"Miss rose 15 color eye shadow palate makeup","category":["199tk OFFER","Eye Shadow"],"isVariation":false}; window.wpmDataLayer.products[36007]['position'] = window.wpmDataLayer.position++
Wet n Wild Color Icon 10 Pan Eyeshadow Palette
Add to cart